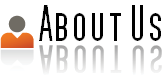 The Concept Players are a small amateur theatre group based in the South East Wales area. The group was set up in order to try to put on productions that were just that little bit different.
Founded in late 1994, the group had no history, and was therefore able to bring a fresh approach to the business of running an amateur musical theatre company.
The group managed to get itself into the black very quickly by putting on productions which it could take from place to place. In fact, the theory was that if the requirements were cut down to a minimum, the shows could be put on anywhere there was a space, relying solely on the group's talents as actors and singers to carry the production off. Our society is all about taking opportunities and stretching ourselves. There is no autocratic committee and everyone does more that just turn up and sing or act.
We wanted to be a society that has everyone involved. Quality of singing and acting is paramount and innovation and "challenging the norm" is at the forefront of everything we do. We enjoy ourselves and take great efforts to ensure our audiences do as well. We believe in nurturing talent and avoiding the pitfalls of bad sets, bad costumes and run-of-the-mill productions. If it is worth doing, it is worth doing well!