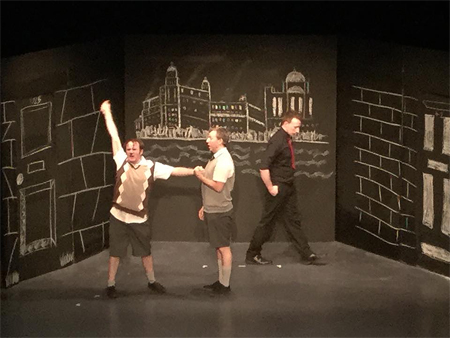 We have recently finished a two week run in Abergavenny and Penarth of Blood Brothers. It was a great run and a full show report with pictures can be found here.


Thank you every one who came to see The Pirates of Penzance. We had an amazing time. A full show report, with review and photos can be found here.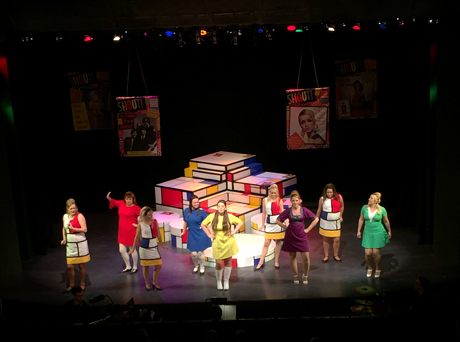 Thanks to all our audiences who came and saw Shout! in Penarth and Abergavenny. This was a fantastically fun, colourful show to perform and we hope you enjoyed it as much as we did. A full show report and photos can be f

ound

here

.



Thanks to everyone who came and saw The Importance of Being Earnest in Abergavenny and Penarth. We played to wonderfully receptive audiences. A full show report and photos are here.
We also won Best Play in our District at the annual Wales and Northern Ireland NODA Awards as well as Best Actor (Shane Rose-Goodsir as Algernon Moncrieff) and Best Supporting Actor (Steve Hopkins for John Worthing). Great recognition for this production.
Evita was a very special production for us and we enjoyed it immensely. A full show report, with photos and our NODA review can be found here. We also won Best Musical in our District at the annual NODA Awards.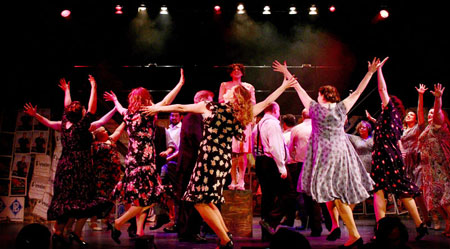 Our Friends of Concept patron scheme is one of the best you will find.
For a small fee you get a host of benefits including early booking and preferential seating.
Take a look at our Friends Of Concept pages for more details.
Ever visited our webshop? Why not take a look and grab a bargain and help us along the way. The prices are the same as you will get by going directly to their sites but if you go via us, we get a small commission which goes some way to achieving our running costs as a society.
So please help us out and get shopping!
.