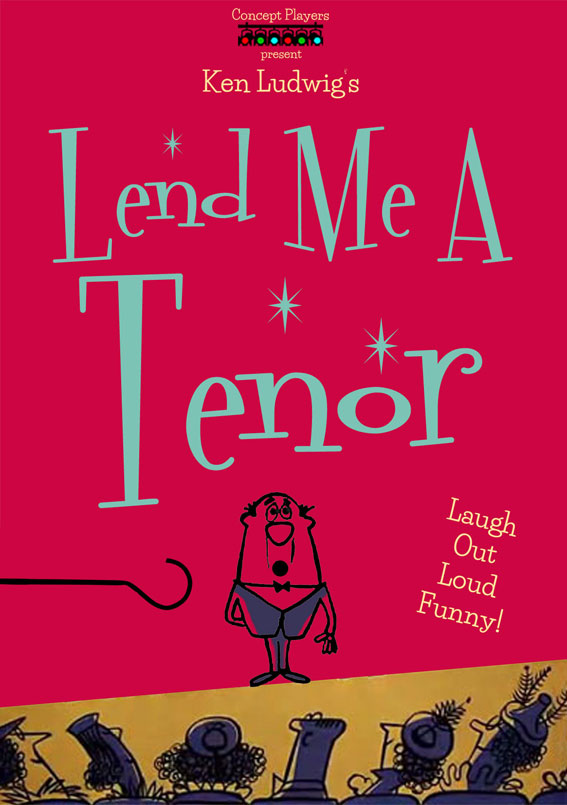 We have just had a fantastic run of Lend Me Tenor in Penarth and Abergavenny.
Great audiences and great laughs. So thanks to all who came. We are now taking a few weeks rest before starting rehearsals for our next production, The Mystery of Edwin Drood.
A full report with photos of Lend Me A Tenor will appear on the website soon.
We have just been at The National Drama Festival Association's 40th British All Winners Festival in Teignmouth with The 39 Steps and to our great suprise and delight we won all of the big three awards for a full length play.
We won the Mary Blakeman Trophy for the Winner of the Full Length Section, the Sydney Fisher Trophy for Backstage and the Halifax Evening Courier Award for Audience Appreciation!
We add that to the Glamorgan Drama League awards: Best Director, Best Presentation and Best Play and to the National Operatic and Dramatic Association (NODA) District Award for Best Technical/Stage Management! What a haul!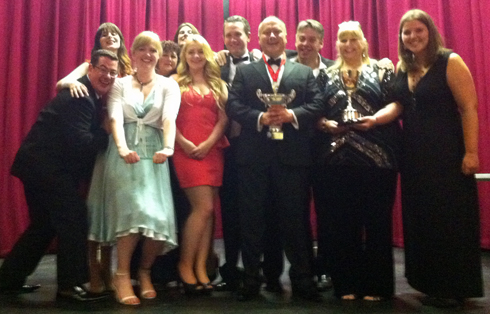 A full report of the play and the background to our award experience is here.
Our Friends of Concept patron scheme is one of the best you will find.
For a small fee you get a host of benefits including early booking and preferential seating.
Take a look at our Friends Of Concept pages for more details.
We have a new webshop - why not take a look. The prices are the same as you will get by going directly to their sites but if you go via us, we get a small commission which goes some way to achieving our running costs as a society. So please help us out and get shopping!
.