We are currently touring Neil Simon's very funny play Rumours. We have just finished a successful week in Penarth and have now arrived at the Borough Theatre in Abergavenny. Audiences are loving this madcap play!
The action starts as soon as the curtain rises. A gun has been fired at the home of a prominent British cabinet minister just as his friends gather to celebrate his 10th wedding anniversary. Chaos ensues when well meaning friends try to come up with suitable explanation as the other guests arrive and that is all before the police get there!
Neil Simon is the foremost American comic playwright of the 20th century and has received more combined Oscar and Tony nominations than any other writer. His works have included Barefoot in the Park, The Odd Couple, The Sunshine Boys, Biloxi Blues, Plaza Suite, Sweet Charity, Little Me, The Goodbye Girl and California Suite.
So make sure you catch what will be a great revival of a very funny play.
We have just finished a run of our most recent production, Little Me. Thank you to all those who came and saw the show, we had a fabulous response. We are taking a few weeks off now before rehearsing for our next production which is a concert celebrating musicals across the decades. A full show report and pictures here.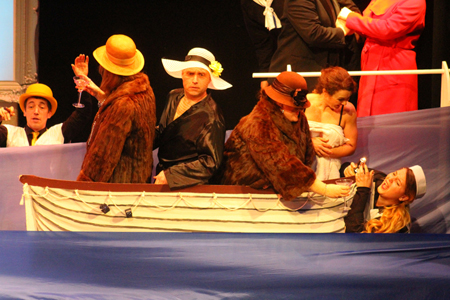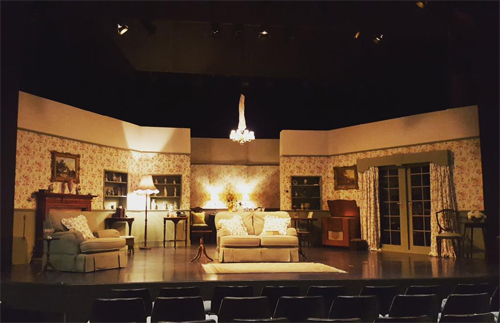 Our 2015 play Blithe Spirit was a hoot. We have just won Best Presentation at the South Glamorgan Drama League Awards (the Glammies) for the wonderful set and overall design! We also won the Best Stage and Technical Award for Blithe Spirit at the NODA District 4 awards.
Our Friends of Concept patron scheme is one of the best you will find.
For a small fee you get a host of benefits including early booking and preferential seating.
Take a look at our Friends Of Concept pages for more details.
Ever visited our webshop? Why not take a look and grab a bargain and help us along the way. The prices are the same as you will get by going directly to their sites but if you go via us, we get a small commission which goes some way to achieving our running costs as a society.
So please help us out and get shopping!
.